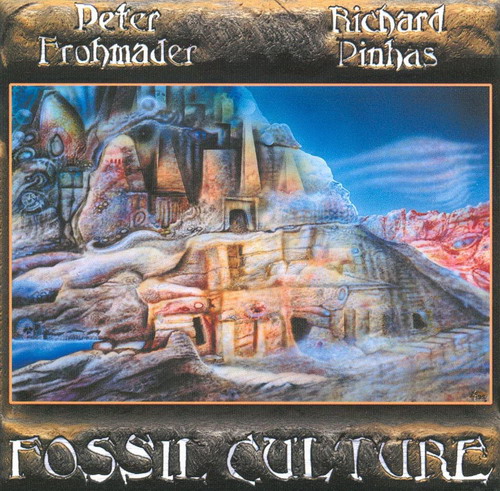 A very interesting dark mix from two of the giants - Richard Pinhas ( Heldon) guitar and Frohmader bass / electronics.
As one might expect this is very avant darkwave electro which pulses and pounds with bass and frippian electric guitar dominating the spaces. Ethereal at times, even soundscapey but never new age , always tense and foreboding.
An Excellent Album of primordeal electronics which at times recalls "Fripp & Eno".
Songs / Tracks Listing
1. Fossil Culture 1 (11:57)
2. Fossil Culture 2 (5:53)
3. Fossil Culture 3 (10:33)
4. Fossil Culture 4 (8:10)
5. Fossil Culture 5 (8:55)
6. Fossil Culture 6 (9:47)
7. Fossil Culture 7 (16:58)

Total Time: 72:17

Line-up / Musicians - Peter Frohmader / synthesizers, E-MU samplers, 5-string bass
- Richard Pinhas / guitars, Arboretum Hyperprism process