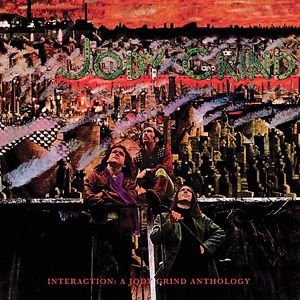 Early UK prog group lead by keyboardist Tim Hinkley, who released two albums on the folk specialist label Transatlantic Records. The first album was kind of psychedelic brass-rock called "One Step On", the second (recorded with a completely different line-uo bar Hinkley) was more progressive and rock based entitled "Far Canal".

I had not heard this album for years until just recently, it's as good as i remembered it!

From the opener whch sounds like a cross between caravan and pink floyd you may not expect whats coming next. From then on in its mostly heavy progressive/psychedelic rock with guitar and organ dominating. There's hints of "Creams" "White Room" on one track and a touch black sabbath in some of the guitar solos. But overall this is not exactly mainstream rock. Every track has a uniqueness of its own which distinguishes "Jody Grind" from most other british bands, like "Hight Tide" for instance.

Note! - The twin guitar solos as on "Red Worms & Lice" are quite extraordinary as they mesh and meld in quite brilliant manner. Great organ work too.

The recording and music as a whole is excellent. Just a shame that the drum solo takes up most of the last track.
Songs / Tracks Listing
1. We've Had It (5:07)
2. Bath Sister (3:28)
3. Jump Bed Jed 7:14)
4. Paradiso (7:31)
5. Plastic Shit (7:18)
6. Vegetable Oblivion (2:09)
7. Red Worms & Lice (7:23)
8. Ballad For Bridget (3:42)

Total time 43:52

Bonus Track - Reissue

10. Rock N' Roll Man (4:18)
Tim Hinkley / Keyboards, Vocals
Pete Gavin / Drums
Bernie Holland / Guitar