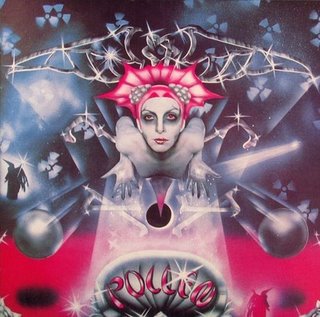 This french-canadians sole studio album is certainly a lost masterwork of symphonic progressive rock from the 70's, which has elements of the very best of french and british progressives, such as "Atoll", "Carpe Diem" and "Genesis".
This is a very strong album indeed with very french vocals. Check out "L indien" which is a staggeringly beautiful song with absolutely superb vocals! Truly sublime!!
With expertly composed and played songs with excellent ambiances combined with the more dramatic moments, this is an all round winner. I should imagine fans of "Genesis" would really love this album and also, to a lesser extent maybe "King Crimson" "Gentle Giant" and "Hatfield of the North". "Yes" fans will also find this album worth checking out for the "Steve Howe" like guitarwork. This is a stunning album!
Songs / Tracks Listing
Side 1
1. Vieux corps de vie d´ange (7:11)
2. L´étoile (6:24)
3. L´indien (4:50)
Side 2
4. Tout l´temps (3:26)
5. Vivre la mort (5:28)
6. La femme ailée (10:30)
Line-up / Musicians
- Jacques Tom Rivest / vocals, bass, acoustic guitar, keyboards
- Sylvain Coutu / drums, vibraphone, percussion
- Claude Lemay / keyboards, flute, vibraphone, bass, vocals
- Richard Lemoyne / electric and acoustic guitar, keyboards, bass

Pollen - L etoile

Pollen - L'indien