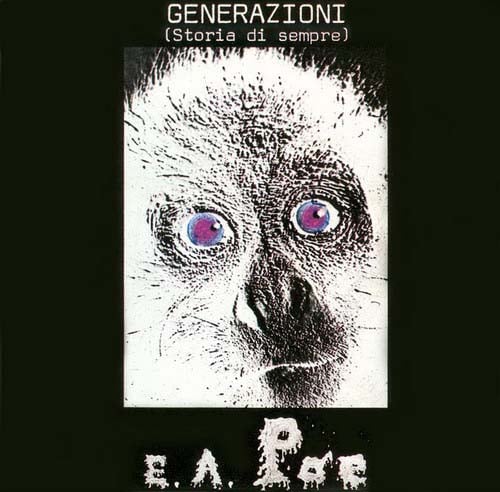 One of the finest and rarest of 70's Italian progressives."Edgar Allan Poe" were a little different to most other italian progressive bands being somewhat more on the darker and spacier side much like some "Le Orme". All tracks are very intricate with excellent italian vocals and plenty of guitar , keyboard interplay but there are also beautifully dreamy sections as well as the more intense ones. Recalling at times early P.F.M especially on the magnificent "Per Un Anima" track.
The music is as obscure and mysterious as the band and was originally pressed as only 500 copies.
The music 0f E.A.Poe is beatifully balanced with light and darker shades blurring into one. If your into a mysterious progressive music this is a must have! Superb!!!
Download
Tracks/Listing
1 Generazioni
2 Prologo
3 Considerazioni
4 Per Un Anima
5 Alla Ricerca di una Dimensione
6 Ad un Vecchio
7 La Batalla del Carne Infelice
E. A. Poe. -La Batalla Del Cane Infelice - Generazioni (Storia DI Sempre)