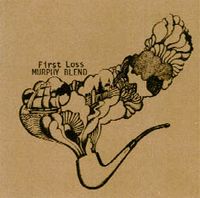 This band from Munich's sole album on the legendary "Kuckuk" label is an excellent heavy prog rock album with hints of "Deep Purple" in the organ and guitar riffs department. I'm also reminded of some "Cressida" in parts.
With vocals sung in english, on the whole this is most enjoyable stuff. Check out the more melodic "Past has gone" which has a touch "Out Of Focus" in the instrumental section with plenty of that great Hammond organ, which tends to dominate most of the tracks.
Great album although some of the tracks perhaps suffer a little from sounding the same!
Songs / Tracks Listing
1. At First (4:32)
2. Speed is Coming Back (5:58)
3. Past Has Gone (7:30)
4. Prädudium/Use Your Feet (5:31)
5. Firt Loss (7:44)
6. Funny Guys (3:38)
7. Happiness (0:01)

Total Time: 34:54

Line-up / Musicians

- Wolf-Rodiger Uhlig / organ, cembalo, grand piano, vocals
- Wolfgang Rumler / guitar, vocals
- Andreas Scholz / bass
- Achim Schmidt / drums

Murphy Blend - Past has gone 1971

Murphy Blend - 01 - At First