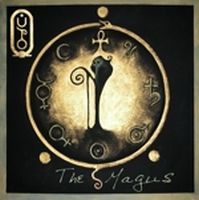 Take the very best of early Magma add a pinch of "Univers Zero" " King Crimson""Shub Niggurath""One Shot""Eskaton" "Xaal" and "Italian Progressive/classical Rock" and shake well. This may give you some idea of what to expect here.
If your a lover of the aforementioned bands this WILL ABSOLUTELY BLOW YOU AWAY with over 80 minutes of utterly fantastic zeuhl / jazz rock fusion music and much more. Actually one of the tracks is the best i have ever heard in comparison to Magma's first debut double album, and "Udu Wudu" which is well in evidence. with THAT particular " Janik Top" bass riff , i'm referring to the track "De Astrologia" my favourite track on the album which is quite extraordinary, lurching into "King Crimsons" "21st Century Schizoid Man" One Minute. and then off into "Magma" the next but with a more jazz rock approach.
Also there's "Vento Madre" another very fine piece.
Check it out "De Astrologia" below...... a lower 64kbps by the way if your wondering about the sound quality - the album is a much higher one!
Bands such as "Ruins" and "Koenjihyakkei" are great but not as progressive and varied as this, as they are far too schzophrenic for my taste whereas "UTO" get the balance just right without being overproduced or over flashy , this is mighty blazing zeuhl to die for and a spirituality which shines in the "Vander" tradition but also incorporates folky celtic interludes for more extra flavor such as on the track "Alto Piradime" which has a touch of "Loreena Mckennit" in parts.
With stunning vocals you get the whole instrumental package here with brilliantly well played guitars, bass,sax and keys etc. The modern rock / jazz fusion elements are perfectly realised too.
I better stop here.....but this really deserves to go overboard over though, an extremely impressive album, and i look forward to hearing there previous album.
Although not entirely in the Zeuhl style, fans should check this out as soon as possible, it's
A CRACKER
, make no mistake!!!!!!!!!!!!!!!!!!!!
It's also a
progressive / jazz rock fans delight too !!!!!!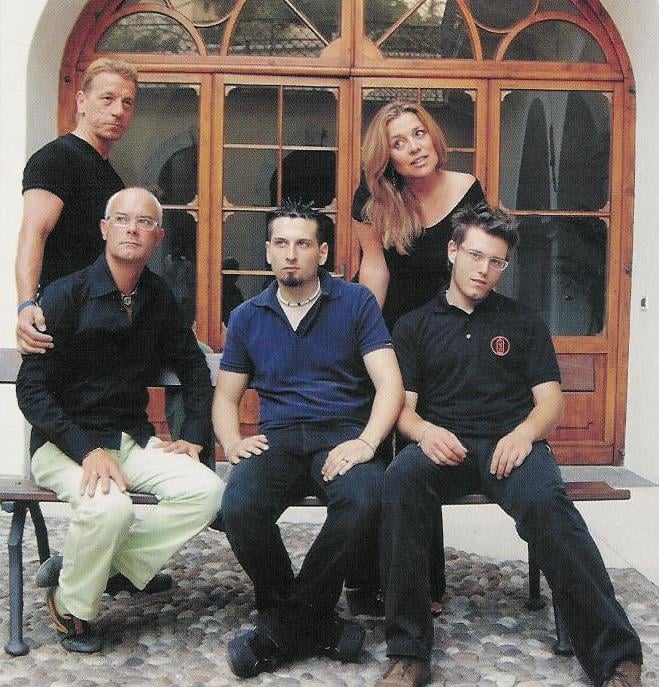 Songs / Tracks Listing
1. De Astrologia
2. MorCoerenza Delle Percentuali

3. Les Plantes Magique
4. Ato Piradime


5, Ultima Linea Rerum
6. Vento Madre



Line-up / Musicians


Yanik Lorenzo Andreatta bass
Antonio Fedeli / saxophone


Ana Torres Fraile / voice


Uto Giorgio Golin / drums


Fabrizio Mattuzzi / keyboards


Gianni Nicolini / percussions, tabla


Daniele Valle / guitar