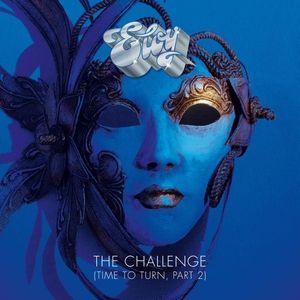 Thia was the single for the recently realeased new album by Eloy, "Visionary".
Here we have 2 slightly updated and more modern sounding versions of there "Time To Turn" song. Personally i prefer the original which to me had better sung vocals from "Bornemann" and the female backing vocals were better too.......... major dissapointment though when comparing it to the original is the substitution of the slide guitar solo for a much straighter rock one. Having said that these two versions are probably still a good introduction ( for todays radio! ) to this band for anyone not famiiar.
Lastly we have the uplifting "Summernight Symphony" which if it were sung by "David Gilmour" you would think it was one of his numbers.
Mmmm..... somewhat of a dissapointment all round for us real "Eloy" fans of old which doesn't wet ones appetite to go straight out and get the album.
Check out "The Challenge (Time To Turn Pt 2 ) below and see what YOU think!
Download
Songs / Tracks Listing
1. The Challenge (Time to Turn, Part 2 - Radio Edit) (3:47)
2. The Challenge (Time to Turn, Part 2) (6:46)
3. Summernight Symphony (4:28)

Line-up / Musicians
- Frank Bornemann / lead vocals, guitar
- Michael Gerlach / keyboards
- Hannes Folberth / keyboards
- Klaus-Peter Matziol / bass
- Bodo Schopf / drums, percussion

Download mp3