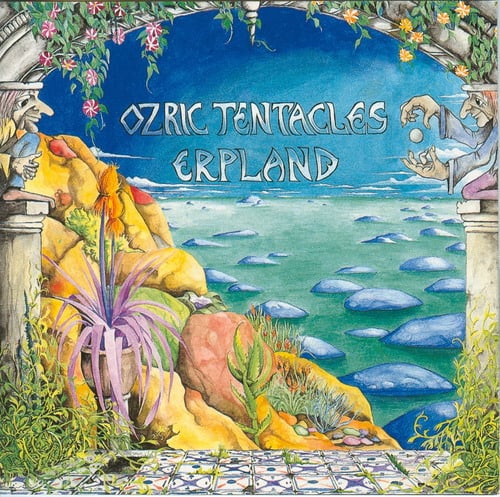 Not much more need to be said of this band .....except i still think this was there finest CD and the first i ever heard by them.
One of the few CD's i bought on the look of the striking cover and nothing else. I never looked back since.
The first song "Eternal Wheel" is a real stormer and just about sums everything up about what this band is about. Full on spacey rhythms / psychedelia and high flying guitar.
Not much has changed since this album, and some may critisize them of churning out the same stuff time and time again, but what they do do, is some of the finest psychedelic spacerock around .
Download
Songs / Tracks Listing
1. Eternal Wheel (8:20)
2. Toltec Spring (3:03)
3. Tidal Convergence (7:14)
4. Sunscape (4:02)
5. Mysticum Arabicola (9:14)
6. Cracker Blocks (5:40)
7. The Throbbe (6:21)
8. Erpland (5:32)
9. Valley of a Thousand Thoughts (6:32)
10. Snakepit (3:17)
11. Iscence (4:37)
12. A Gift of Wings (9:46)
Total Time: 73:38
Line-up / Musicians
- Ed Wynne / guitar, synthesizer
- Paul Hankin / percussion
- Merv Pepler / drums
- John Egan / flute, voice
- Roly Wynne / bass
- Joie Hinton / synthesizer, sampling
- Marcus Ethnic / percussion
- Generator John / tea & tambourine
- Steve Everett / sampling
- Tom Brooks / Reggae Bubbles
Ozric Tentacles - Eternal Wheel