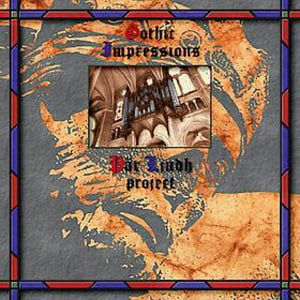 Superb debut album from this Swedish outfit led by multi-instrumentalist Par Lindh.
If your into bands like "Anglagard" "Landberk" and "Anekdoten" then this will be an essential listen.
With gothic cathedral church organ and rich sweeping analog sounds this is a classic atmospheric 70's progressive classical / rock recreation, culminating with the extraordinary "Night On Bare Mountain". An interpretation of the "Moussorgsky" classical suite which is brilliantly realised.
Download
Songs / Tracks Listing
1. Dresden Lamentation (2:06)
2. The Iconoclast (7:04)
3. Green Meadow Lands (7:24)
4. The Cathedral (19:33)
5. Gunnlev's Round (2:50)
6. Night on Bare Mountain (13:50)

Total Time: 52:54

Line-up / Musicians

- Pär Lindh / keyboards, bass, drums, percussion
WITH:
- Ralf Glasz / vocals
- Mathias Jonsson / vocals
- Johan Högberg / bass
- Björn Johansson / classical guitar, bassoon, Tinwhistle
- Magdalena Hagberg / vocals
- Anna Holmgren / flute
- Jonas Endgegård / electric guitar
- Mattias Olsson / drums, percussion
- Jocke Ramsell / electric guitar
- Lovisa Stenberg / harp
- Roine Stolt / acoustic guitar
- Camerata Vocalis / choir vocals

Pär Lindh Project - Gothic Impressions - Iconoclast - 1994

Download mp3