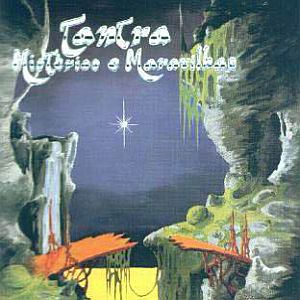 The legendary Portugese progressive rock bands first album is justifiably very highly regarded in many quarters. Excellent compositions and musicianship shine through on every track.
To make comparisons one could cetainly quote "King Crimson" "Yes" "Gentle Giant" and Italian legends like "PFM" or "Osanna" and on occasion the fieryness of "Mahavishnu Orchestra". The first and last tracks are more dreamy progressive rock styled whereas the bulk of the other tracks are more fusion based.
From dreamy symphonic rock passages to fiery progressive fusion with guitars and wonderfull percussives/ keys, it's all here with many flavors and just a few well placed vocals. Only downside is a rather dullish recording, but the quality of the music certainly makes up for this.
Download
Songs / Tracks Listing
1. A Beira Do Fim (11:01)
2. Aventuras De Um Dragao Num Aquario (2:09)
3. Misterios E Maravilhas (6:19)
4. Maquina Da Felicidade (13:39)
5. Variacoes Sobre Uma Galaxia (1:24)
6. Partir Sempre (9:29)

Total Time: 54:01

Line-up / Musicians

Armando Gama / keyboards
Americo Luis / bass
Manuel Cardoso / guitar
To Ze Almeida / drums