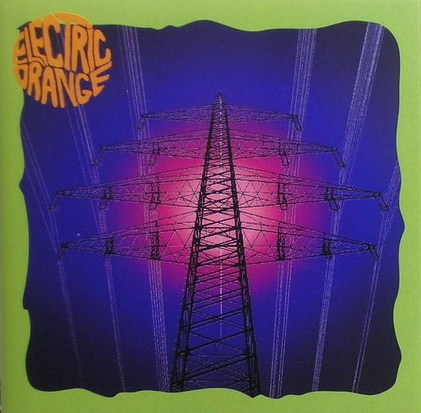 First album by a relatively recent krautrock band who's music is often closer to "Can" and on occasion "Kraftwerk" and "Tangerine Dream"
Lots of great trippy krautrock and Psychedelia on this release with instrumentation ranging from flute, sax, electric piano/ mellotron, guitars and organ. with the occasional female vocal. This is more varied and spacey than there later releases and skips nicely into light and dark passages.
Check out "Reflections Of 2072 And Everywhere" which has great flute and riffing guitars flying into the space between your ears. A brilliant track especially the second half. See my video below! This track is a great introduction to this band if your not familiar.
"The Return Of Eugene, Be Careful " is a fantastic homage to "Pink Floyd" and "Baby Cakewalk" has some "Ozric Tentacles" flavor but quite different really. Both superb tracks here!
A very impressive and fine album from a band who deserves wider recognition. Fans of "Can" in particular should love this band. I know i do.
Songs / Tracks Listing
1. Reflections Of 2072 And Everywhere (10:21)
2. Sysyphus's Revenge (8:51)
3. Journey Through Weird Scenes Featuring Cows In Space (7:17)
4. The Return Of Eugene, Be Careful (9:55)
5. Electripity Chapter XVI (5:54)
6. Baby Cake Walk (8:50)
7. Soul Shadows (6:02)
8. Back In Strangeworld (14:38)
Total Time: 73:58
DOWNLOAD THE COMPLETE ELECTRIC ORANGE COLLECTION