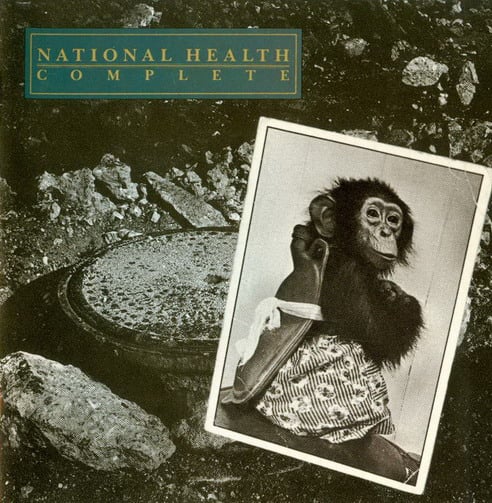 Actually this is the first three albums by these legendary Canterburians who play very complexly structured jazz/rock fusions. There's some similarity to "Caravan" with the keyboards especially, and this band has just as much sophistication and artistry as say "Yes" and "King Crimson"
Check out "Tenemos Road" . A superb track which on occasion sounds like a more jazzy "Rennaiscance" with the female vocals and there's some zeuhl flavors in there too.
Excellent music on the whole. Wish the same could be said for the cover!!
Download 1
Download 2
National Health : experimental prog fusion group

Download mp3