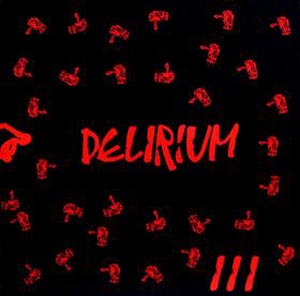 A splendid italian progressive band who were often compared to "Jethro Tull" although this is only incidental with the flute. The vocals are certainly no "Ian Anderson" but still great though.

With a mix of songs and instrumentals ; mellotrons, acoustic guitars, flute and sax one could make comparisons to other bands such as " King Crimson" or "Van der Graaf". Evoking more darker moods than lighter ones.

An excellent italian progressive album from "Delirium" and certainly one of there best..

This album is one of there masterworks.





DELIRIUM music, discography, MP3, videos and reviews
Songs / Tracks Listing

1. Il Dono (4:17)
2. Viaggio Negli Arcipelaghi Del Tempo (4:45)
3. Fuga N.1 (7:40)
4. Dio Del Silenzio (2:55)
5. La Battaglia Degli Eterni Piani (6:42)
6. Un Uomo (2:06)
7. Viaggio N.2 (4:33)
8. Ancora Un'alba (2:33)

Total Time: 35:31

Line up/ Artists

- Pino Di Santo / drums, percussion, vocals
- Martin Frederick Grice / flute, saxs, vocals, keyboards
- Marcello Reale / guitar, bass, vocals
- Ettore Vigo / piano, moog, organ, vibraphon, Mellotron, vocals
- Mimmo Di Martino / guitar, vocals