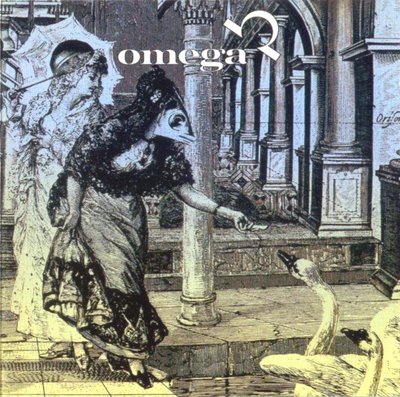 "200 Years After The War" is a lovely progressive rock album by Hungarys premier space rock band who have been going since the sixties , although they were quite different back then, musically.
The lengthy "Suite" opens things up with splendid flowing mellotron/ organ / guitar passages. A little folky progressive rock too at times with great vocals. A really enjoyable piece here and as yet one of the best works i've heard them do. The guitar soloing in particular is outstanding.
"Help To Find Me" follows in a similar vein but more uptempo with a scorching rock groove.
"200 years after the last war" is a nice whimsical interlude.
"You don't know" brings back the organ dominated rock. I'm reminded of some "Atomic Rooster" here!
On the whole an excellent and essential album for all prog rockers out there!
Songs / Tracks Listing
1. Suite (19:23)
2. Help to find me (7:41)
3. 200 years after the last war (5:11)
4. You don't know (3:25)

Total Time: 35:40



Line-up / Musicians


- László Benkö / organ, Moog, backing vocals
- Ferenc Debreceni / drums, percussion
- János Kobor / lead vocals, percussion
- Tamás Mihály / bass, Mellotron, backing vocals
- György Molnár / acoustic & electric guitars