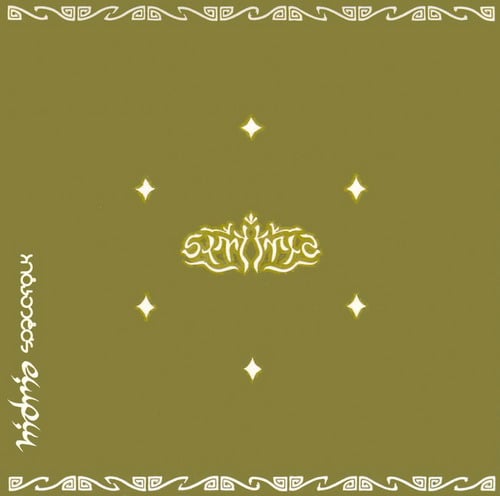 The finnish space rockers continue to amaze and delight on this one.

"Symetria" has a harder rock edge than previous releases but is still a first rate progressive rock album retaining the folky elements and tightness. Much less "Ozric" sounding than the previous live album this veers more towards bands like "Anekdoten" and at times "Hawkwind"

Favourite tracks are "322" which has a fantastic spacey groove with wonderfull high flying psychedelic guitars and then goes slightly fumky with added brass. Also "Radien" which follows in a similar vein. This one reminds me so much of Frances " Minimum Vital". Superb!
Download
Songs / Tracks Listing
1. Symetria (6:57)
2. Futur Ixiom (7:28)
3. 322 (6:30)
4. Flora/Fauna (6:50)
5. Radien (8:32)
6. Sine (11:28)

Total Time: 47:45

- Kimmo Dammert / bass
- Mikko Happo / electric & acoustic guitars, didgeridoo
- Teemu Kilponen / drums, percussion
- Janne Lounatvuori / synthesizers, electric piano
- Sami Wirkkala / electric, acoustic & midi guitars, Jawharp, synthesizers
- Olli Rautiainen / trumpet (3), accordion (4)
- Heikki Tuhkanen / trombone (3 & 6)
- G.O.D / harmonium (1)
- Annea / cello (6)

Download mp3