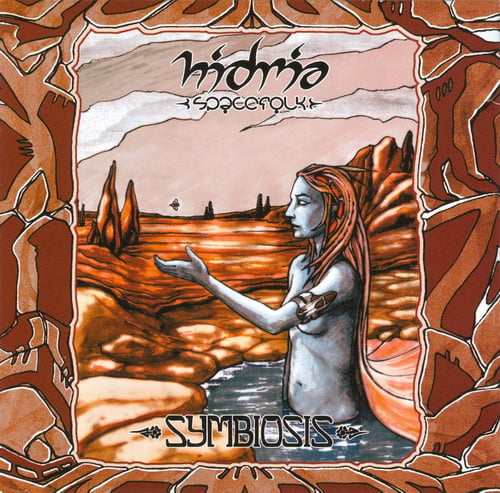 This is one exceptionally talented band from Finland, who play music in the style of "Ozric Tentacles" but unlike them there music is much more progressive, diverse and less techno.
Although "Symbiosis" has the "Ozrics" sound theres also definitely some "Hawkwind" "Gong" "Steve Hillage" and "King Crimson" going on in there. Dark and intense passages interwoven with the more spacier rock grooves. There's also some really nice middle eastern and folky type sounds with flute in there. As always this band has an ever evolving progressiveness to there sound, which has a vast range of textures and colors with full on grooves. Indeed this is some of the best spacerock fusion your likely to hear. and is in a class of its own.
Stand out tracks are the last two. "Pangaia" in particular is an extraordinary track with "Hillage" like guitar and a spacey groove to die for! Brilliant!
Very Very highly recommended then, especially if your into " Ozric Tentacles".
Songs / Tracks Listing
1. Terra Hidria (7:03)
2. Reversion (1:39)
3. Kaneh Bosm (5:13)
4. Kaikados (6:18)
5. Nasha Universo (5:15)
6. Jahwarp (5:48)
7. Agents Entropos (3:13)
8. I-Mantra (5:14)
9. Pangaia (11:42)
Total Time: 51:25
Line-up / Musicians
- Kimmo Dammert / bass
- Mikko Happo / electric guitar, digeridoo, harp
- Teemu Kilponen / drums, percussion, voice
- Janne Lounatvuori / synthesizers, electric and acoustic piano, organ
- Sami Wirkkala / electric, acoustic and midi guitar, mandolin, sitar, jawharp, synthesizers
Guest musicians:
- Teemu Väisänen / flute
- Olli Kari / marimba, vibraphone, percussion
- Tuure Paalanen / cello
- Mikko Rajala / violin
- Sabrina / voice


Hydria Spacefolk-Nasha Universo.mp3

Download mp3