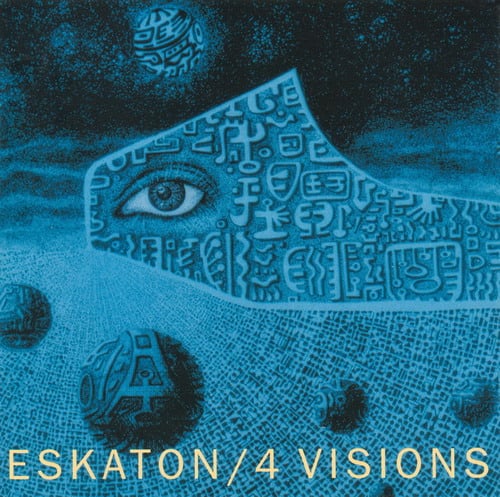 With superb dual female vocals Eskaton were probaly the best Zeuhl styled band of them all.
4 Visions originallly released on Cassete is a classic. 4 tracks - 4 visions - a must for Magma fans but without the
Kobaian
language invented by Magma. Here the vocals are sung in French.
If your new to the Zeuhl style then 4 Visions is more easier to get into than most. It's a winningly enegetic music with many changes in tempo , and dare i say almost danceable compared to most others in this style. But never taking away the sheer inventiveness.
This is an extremely impressive listen indeed from Eskaton. Very highly recommended!
Get It

Link
- Gilles Rozenberg / organ, synthesizer
- Eric Guillaume / Fender piano
- Marc Rozenberg / Fender piano
- Paule Kleynnaert / voice
Eskaton - Écoute
Download mp3