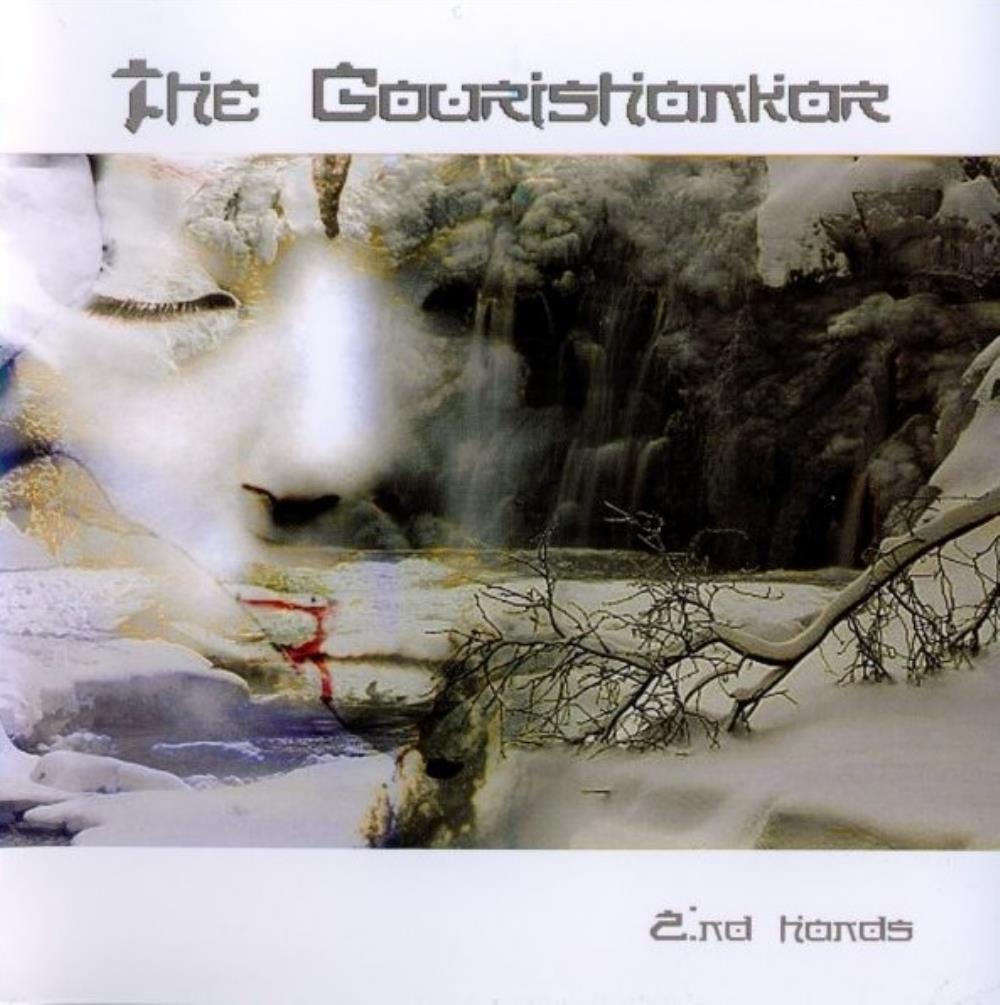 Extraordinary album by this russian band. Musicianship is superlative and complexities are truly mind boggling with a mix of styles which is quite unlike anything else you've heard before!! If you thought bands like Gentle Giant etc were intricate, this goes way beyond them all! A masterwork!!

One may consider me a maniac giving 5 stars to every Prog band from post-Soviet area.I must disappoint you - I'm a quite adequate person and use 5 stars pretty rare. These incredible guys truly deserve every star from all 5!Participating in a number of other projects (from alternative rock to electronics), guys distancing themselves from Prog label as well as from any other.Come on, don't be shy - you're Prog! Welcome!
OK, sceptics, look here - we have amazing blend of Retro and Modern Prog with perfect equilibrium. Don't stuck to PORCUPINE TREE or TAAL comparings - they are used only to denote that THE GOURISHANKAR is the same way beautiful, challenging and essential. If you'll miss it, then go and burn your CD collection: you're progger no more.
The album starts from oriental flavour of "Moon7" - energetic complex instrumental evoking best ANGLAGARD's moments, but with dozens of other influences from almost EVERY musical genre we - humans - have. THE GOURISHANKAR have probably wider range of influences ;). One can notice that flavour in almost every track - the following "Endless Drama" (think of GENTLE GIANT jams with DREAM THEATER) has it, and "Queer Forest" with unexpected Reggae mid-part too. That's great - the band named in eastern way MUST have some mystic eastern tunes!And it has and in a good way. Short "Taste a Cake" leads you to "The Inexpressible Chagrin", a wonderful H's MARILLION-like ballad (a radio piece? ;) ), which proves how strong these guys are in songwriting - complex but never chaotic, melodic but never cheesy!!! Awesome! Another dark instrumental follows ("Syx"), and seventh track frightens us with its name ("End"). Hell no! The good MUST last for some long time, and closing 18-min long monster ("Marvelous Choice") is alone worth buying of this CD!
EXTREMELY RECOMMENDED for EVERY PROGRESSIVE ROCK listener! Open your minds and enjoy! Simply the BEST from the whole 2007 I heard so far!
This band is really unbelievable. The music is very technical, but very melodic, and full of surprising ideas in rhythm development. You hear beautiful violin tunes and suddenly you hear rumba and in no time you hear wall of prog keyboards. You can never predict whether you hear classical sound or running rock or reggae next to what you hear now. It changes by seconds. Waoh.
Another remark we can make is they are talented in melody making. The second track "Endless Drama" is for instance like a song of Pet Shop Boys, yes, it is pop but entirely progressive rock that walks in the center of this genre. Can you imagine ? I say no you can't until you hear the music. Five-star album with no hesitation. For all prog fans.
The Gourishankar are an incredible Russian prog act. Their music is sublime - literally. It has complete and incredible mystery, like no other music ive ever heard before. It has such a deep, meaningful, spiritual sense to it. It often sounds like a jam with wierd effects, total electronic madness, yet it has strange sense and a true progressive sound.
It is completely different from anything i have heard. They arent afraid to create interesing, happier, more up-lifting moments. The outro of the song "..end" is magnificent and totally up-lifting. Styx and Moon 7 are incredile displays of virtuosity and technical wizardry - yet they never sacrifice origionality and melody for technicality.
Overall, a really decent band, with a suberb album that deserves 5 stars for origionality, a special kind of unique music and outstanding musicianship. Reviews from
Progarchives.com
Songs / Tracks Listing
1. Moon7 (10:11)
2. Endless Drama (7:45)
3. Queer Forest (6:30)
4. Taste A Cake (1:47)
5. The Inexpressible Chagrin (6:54)
6. Syx (11:08)
7. ...End (8:40)
8. Marvelous Choice (18:16)

Total Time: 71:11
Line-up / Musicians
- Vlad MJ Whiner / lead vocals
- Doran Usher / keyboards, programming
- Nomy Agranson / guitars, backing vocals
- Cat Heady / drums, loops

Guest musicians:
- Vladimir Rastorguev / violin, viola
- Dmitry Ulyashev / saxophone, flute
- Alla Izverskaya / backing vocals