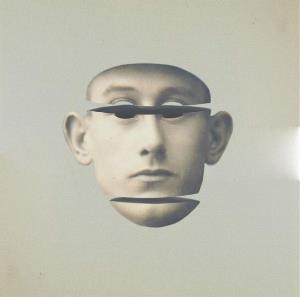 Certainly a band to watch out for. There first album was really excellent but this one surpasses even that one! Fantastic progressive rock music with nods to the likes of \pink \floyd etc. A supremely varied concept album with lots of unique touches which will keep you coming back for more. They do me anyway! Look forward to there next one! Check out the amazing 'Pink Floyd' covers by this band below!!
SC&ME
Each time I receive an album from my good friend Alfons Wohlmuth I ask myself how different would be the story of BLANK MANUSKRIPT if they had been born in the UK instead of Austria, because each and every one of their previous releases has been impeccable and brilliant, but never got the attention that many inferior British bands receive.
Their debut Tales from an Island - Impressions from Rapa Nui was excellent A Profound Path was too short but better musically , now I received the conceptual The Waiting Soldier, which is as good as all the previous but on a full length LP Format, so there's not a weak moment on their career.
My first positive impression was when I saw the cover, a beautiful presentation in LP format that made me remember my youth, after opening it read the lyrics and found an interesting concept in the form of a diary of a guy who wants to be called a soldier, but really isn't one neither too brilliant.
Now to the music: The Waiting Soldier is opened by Induction, a track that starts with the sound of marching boots and almost immediately leads to a guitar solo enhanced by the band that morphs into a jazzy flute section. But from them , we can expect almost anything, the band performs frenetic passages interrupted by soft melodic passages where the keyboard and vocals remind me of PINK FLOYD but with an aggressive side.
Public Enemy is a delightful heavy Prog song with s a strong melody and radical changes that go from oneiric and atmospheric moments to powerful explosions of sounds. The radical changes are delightful and the vocals remind me again of Pink Floyd. . Kites to Sky is a beautiful tune with the charming voice of Nora Sigl who creates a naive atmosphere that fuses perfectly with the dramatic guitar solo and the nostalgic feeling that the band provides. Tender song in contrast with the frenetic end experimental Doubts that brings ALAN PARSONS PROJECT to my mind, but only for a moment, because the operatic section (with a tenor's voice) and the vibrant flute finale blew my mind. Really exiting.
The Night is the longest track of the album and BLANK MANUSKRIPT explore places they never visited before, too hard to describe and words can only ruin the experience of guitar solos, lush keyboard passages and vibrant rhythm section with dramatic changes..:Better to listen it without having a hint of what's coming,
The album ends with Conclusion and Cloud, the first one, my favorite song, because somehow comprises all the story in one song that again has a bit of everything for the pleasure of Prog geeks like me. Cloud on the other hand is a collection of sound effects that in my opinion shows the chaotic state of mind of the "Waiting Soldier"
No problem with the rating,
The Waiting Soldier
is at least as good as
A Profound Path
, which received 5 stars from me, so have to go with the same rating.Review from
Progarchives.com
Songs / Tracks Listing
1. Induction (6:09)
2. Public Enemy (5:42)
3. Kites to Sky (2:54)
4. Doubts (3:45)
5. The Night (9:17)
6. Conclusion (5:07)
7. Cloud (6:36)

Total Time 39:30
Line-up / Musicians
- Dominik Wallner / Keyboards & Vocals
- Alfons Wohlmuth / Electric Bass & Guitar, Vocals
- Manuel Schönegger / Baritone Sax, Trombone, flutes, Electrc Guitar
- Klaus Ackermann / Drums, Percussion
- Jacob Aisleitner / Alto Sax
- Peter Baxrainer / Electric Guitar
- Georg Dürnberger / Vocals
- Helüt Mulbacher / Electric Guitar
- Cecilio Perera / Electric & acoustic Guitar
- David Saudek / French Horn, Trumpet, Vocals
- Jakob Sigl / Cloud /Sound FX
- Nora Sigl /Vocals