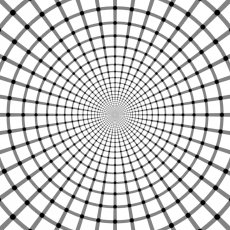 Not a band you will find on any progressive/krautrock rock lists, better known as a trance music outfit really, i always thought they were more than just that though, and this latest offering confirms it, with its stunning mix of psychedelic tripped out sounds, and yes! fantastic krautrock.
From the start you just know your into something special here, grabbing your attention with some out there sublime ambient hypnotic electronics which this band are so good at, especially on the track 'The Innosense' which is followed by the powerfull and superb 'The Desert' with the excellent voice parts. Icing on the cake though is the final track 'Continuim' which is a brilliant psyched out krautrock groove with distorted electric slide guitar which is just pure sonic spaceout immersion.

I should add, this is one of those albums that is best listened to in its entirety for the maximum effect.
In 2014 Astralasia were approached by vinyl only label
Fruits De Mer Records
to produce an album of new music for a limited vinyl release. This release gained great press reviews and radio play and soon sold out and is currently unavailable. Due to incredible demand and soaring prices on Ebay of the now rare vinyl edition, Magick Eye Records is now releasing a digipak CD and digital edition.
The album consists of six tracks, some short and some long with an incredible mix of space and kraut rock combined with ambient, electro, prog and psychedelia. The album also includes 'The Desert' a track that has already been gaining interest from radio play and You Tube with its stunning, spaghetti western meets Mad Max feel.
Astralasia's Marc Swordfish said about the album:-
'Wind On Water' mostly came about thru jams, a bit similar to our first cassette, rather than being sample-led; it kinda takes us to a more organic, free situation. It certainly makes it more exciting for us, enabling us to do our full-on wig-outs. The current line up is so fluid, it's certainly a most exciting place.'