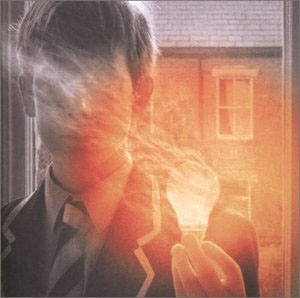 Another great album by "Porcupine Tree" although a tad more rock/ metal styled, and also with more acoustic based sections / songs than heard previously.
One could say this is aimed at a more mainstream market.
I personally do not listen to this album ( or for that matter most of there newer works ) as much as there earlier ones, which for me are far more progressive and less rock oriented. Nevertheless it's still top notch stuff in it's own way.
Download
Songs / Tracks Listing
1. Lightbulb Sun (5:30)
2. How Is Your Life Today ? (2:46)
3. Four Chords That Made A Million (3:36)
4. Shesmovedon (5:14)
5. Last Chance To Evacuate Planet Earth Before It Is Recycled (4:48)
6. The Rest Will Flow (3:15)
7. Hatesong (8:26)
8. Where We Would Be (4:12)
9. Russia On Ice (13:04)
10. Feel So Low (5:18)

Total Time: 54:49

Line-up / Musicians
- Richard Barbieri / analogue synthesizers, Hammond organ, Mellotron, Fender Rhodes
- Colin Edwin / bass, sax, giumbri
- Chris Maitland / drums, percussion
- Steven Wilson / vocals, guitars, piano, samples, banjo, hammered dulcimer

Porcupine Tree - Lightbulb Sun