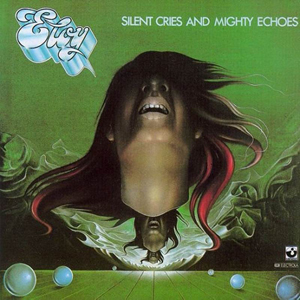 Ah yes! The album my blog is named after. Definitely the Eloys most "Pink Floyd" inspired album. The highlight being the longest song " The Apocolaypse"
The vocals and guitars are particularly outstanding on this release and it certainly ranks as one of there finest.
Although "Ocean" is widely considered there finest i personally prefer this one which has less vocal parts and is more spacey progressive.
Excellent!
Download
Songs / Tracks Listing
1. Astral Entrance (3:03)
2. Master Of Sensation (6:00)
3. The Apocalypse (14:54)
a) Silent Cries Divide The Night
b) The Vision Burning
c) Force Majeure
4. Pilot To Paradise (7:01)
5. De Labore Solis (5:12)
6. Mighty Echoes (7:16)
Bonus tracks on remastered edition:
7. Child Migration (4:05)
8. Let the Sun Rise in my Brain (3:29)

Total Time: 51:00

Line-up / Musicians - Frank Bornemann / guitars, vocals
- Klaus-Peter Matziol / bass, pedals, chorus
- Jürgen Rosenthal / drums, percussion
- Detlev Schmidtchen / keyboards, chorus
- Brigitte Witt / vocals



Astral Entration/Master of Sensations - Eloy

Eloy - Silent Cries and Mighty Echoes 1979 - Pilot To Paradise

Download mp3