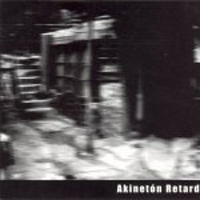 Extraordinary and extrememly impressive bang up to date progressive band from Chile which consists of bass, drums, guitar and dual sax players.
This there debut album is largely King Crimson influenced.
Superb mostly aggressive progressive which also has elements of zeuhl , jazz and avant garde madness blended into a most fascinating concoction. This is definitely a band to watch out for!!!!!
I love it!



Songs / Tracks Listing

1. Copenhagen Schtorba (4:15)
2. Primogenia Satiria (8:16)
3. Viaje e Erlebnis (3:43)
4. Blues en Re (7:03)
5. Gansos Patos y Gallinas (8:09)
6. Mamut y Milodones (2:51)
7. Aquelarre Satiri Sarnaz (8:24)

Total Time: 42:41

Line-up / Musicians - Estratos Akrias / high saxophone, clarinet and vocals
- Leras Tutas / bass
- Petras Das Petren / Tenor, high & baritone saxophone and vocals
- Bolshek Tradib / drums and vocals
- Tanderal Anfurness / guitar and vocals