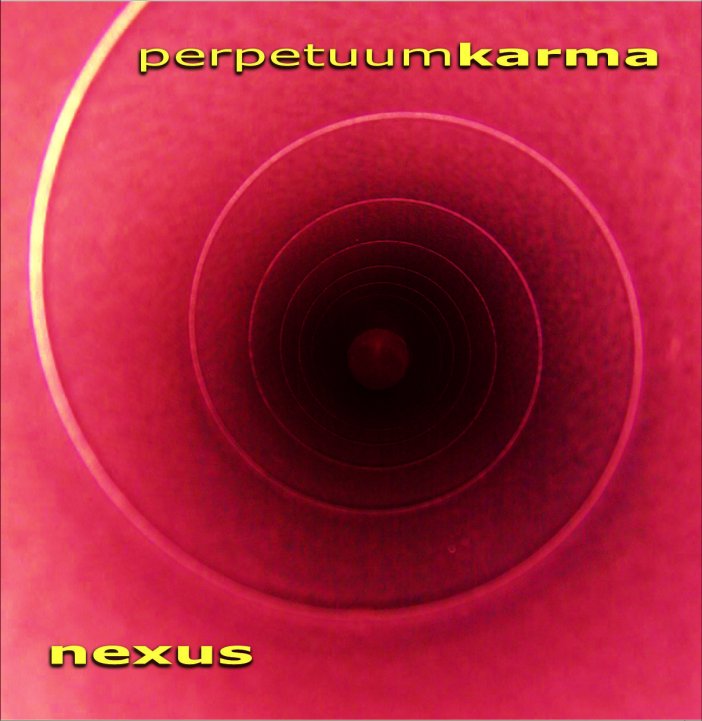 Since I first heard "Perpetuum Karma," I have been trying to wrap my head around a review for it. It has wowed me on many levels, but how to explain it? As we often say in Buddhism, words fall short. But, I will make an attempt anyway.
To me it is a prime example of a talented prog band staying true to the classics, without sounding too derivative. It's not all old school, they have incorporated many modern elements as well. However, if you are looking something that screams Argentina, this isn't it. If the lyrics weren't sung in Spanish, you would think Nexus comes from Europe, or North America.
"Mirar hacia el centro" lulls you into a false sense of security by beginning with some birdcalls. When the guitar starts, you know you are in for a ride. And a ride is what you get. This is modern prog epic territory (they even dabble in a bit of Spock's Beard's realm). It is grand, sweeping, changes up, and has a bit of an overall menacing feel. This is great stuff, and a perfect choice for an album opener.
Where most bands would let you off the hook after such a beginning, these guys get right back to it on the title track. This one is clearly in E.L.P. mode. However, they do play around a bit. One section gets a little jazzy, and I'd swear the guitar part is right out of the Jeff Beck playbook. This is another big epic, and another big success.
We finally get some relief with "Del Abismo al Sol." This is a cool, mellow number (not exactly short though). More jazz influence, and more Jeff Beck style guitar. It's a perfect palate cleanser.
The rest of the album holds the same promise and quality. It would take too much time, and space to go into detail on it all. This also indicates one of the drawbacks to "Perpetuum Karma." It is very long, and does get a little repetitive. I say so what. I never turn it off, nor do I get bored with it.
This is modern prog at its best. It may not have the most original sound, but it is darn good music. Impassioned playing, complex structures, grandiose themes, blistering guitars, masterful keyboards, nuance, everything a true proghead loves. If this sounds like your kind of thing, do yourself a favor and get this album. Review from P
rogarchives.com
Songs / Tracks Listing
1. Mirar hacia el centro (17:28)
2. Perpetuum Karma (14:56)
3. Del abismo al sol (9:50)
4. Travesía (9:12)
5. Cruces y Sombras (14:00)
6. En ese viento (6:44)
Total Time 72:28
Line-up / Musicians
- Luis Nakamura / drums & percussion
- Carlos Lucena / electric & acoustic guitars, vocals
- Daniel Ianniruberto / bass guitars
- Lalo Huber / Hammond organ, church organ, mellotron, pianos and synthesizers, backing vocals
- Lito Marcello / vocals