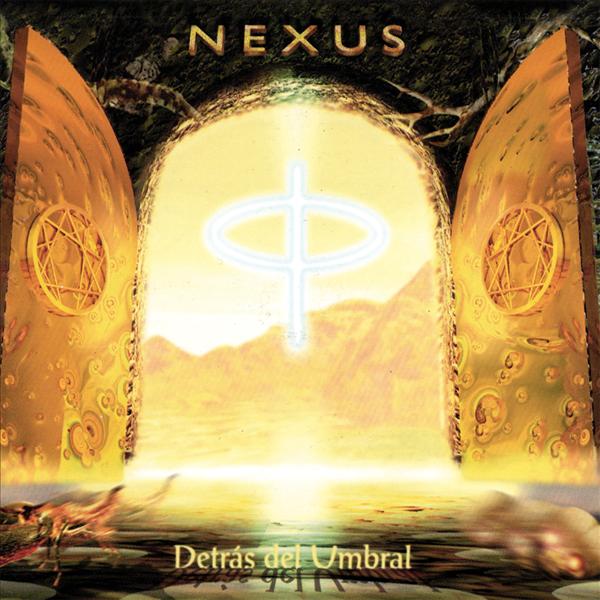 Excellent debut by one of the most important representants of sy,phonic prog music in south america. The group shows they were more than ready to record when they released this album in 1999. And although Metanoia was the CD to really gave them a wider exposure, Detras Del Umbral was nothing shorter in terms of composition and perfomance. Ok, the production may not as perfect as on Metanoia, but it is good enough here. In fact, in many aspects I like this CD more than its follow up.
The source fo their inspiration is clearly the 70´s symphonic bands, or, to be more specific, Emerson, Lake & palmer. The keyboards scream Keith Emerson all over the CD, except on the second part, where you can also hear some Tony Banks and Rick Wakeman influences. Mariela Gonzales is surely a charismatic and strong singer, but her voice is not everybody´s cup of tea. And the impression given is that the band is much more an instrumental group than anything else (the vocals are a bit underused), which may explains her leaving after their second efford.
On the other hand you have over 70 minutes of very good symphonic prog music. Carlos Lucena´s guitar licks and solos are less proeminent here than on other Nexus works, but still he shows his great skill and tastefullness when he appears. The rhythm section of Daniel Ianniruberto (bass) and Luix Nakamura (drums) is very precise and creative. One of my favorite songs is the powerful Tiempo Sin Razon, which is followed by the fine slower instrumental Utopia, and then it sequels into another short instrumental that reminds me of the greman group Triunvirat). Not a single filler in the whole album which I always hear with the same pleasure from start to finish. Detras Del Umbral seems to be a long suite with several parts and variations, but as a whole I think it is a highly successful debut. They already sounded like a seasoned band.
If you enjoy keyboards driven symphonic music of the 70´s, especially influenced by giants like Keith Emerson and Rick Wakeman, you should not miss this one. 4 stars, no less! Congratulations, hermanos! Review from
progarchives.com
Songs / Tracks Listing
1. El Despertar (2:23)
2. Condenados (8:06)
3. Mas Alla Del Limite (3:27)
4. Tiempo Sin Razon (6:09)
5. Utopia (2:24)
6. La Espiral (2:48)
7. Signos En El Cielo (10:52)
8. Sueno Infinito (4:51)
9. Detras Del Umbral (9:17)
10. La Procesion Int?rior (3:37)
11. Eterno Y Fugaz (10:22)
12. La Batalla (4:17)
13. El Ultimo Ritual (4:51)
Total Time: 71:24
Line-up / Musicians
- Mariela Gonzalez / vocals
- Lalo Huber / keyboards
- Carlos Lucena / guitars
- Daniel Ianniruberto / bass
- Luis Nakamura / drums
Play Now On Rdio