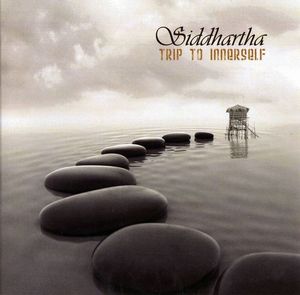 Those who know me well, also know about my fascination and adoration of psychedelic music. Much of what I´ve reviewed here on PA reflect my wild out there leanings - those albums that melt away your brain like throwing a piece of lard on the barby. I guess these writings could lead you to believe, that I detest musical patterns and melody, but that is far from the truth. The truth, at least in these regions of music, is that my initial love of music was Pink Floyd. They were pioneers in terms of creating music that was both psychedelic but also very song based - meaning that the listener much of the time had story lines, choruses and returning melodies (Oh yes I hear you in the back: That´s not progressive matey!!! - well who bloody cares?, and yes it can in fact be progressive as well...). When I hear modern bands trying to emulate that kind of approach, I must admit to feeling a tad untouched, bored and I start looking around the room for the nearest Floyd album to get the real deal - the real fix.
Katjing! This album suddenly pops into the picture, and whilst drowning myself in contour less and eroding music - I suddenly hear strong melodies combined with a sense of nouveau Floyd soundscapes, that tickle my fancy like a midget alzheimers patient in a feather suit dancing the jig at the end of my bed. Rrrraaaauuww! Now you are probably thinking: Oh goody another copy cat band with loads of buttery Gilmour soloing.
I will put your minds at ease, and start by saying that you need not to worry: Of course there´s buttery Gilmour soloing....., but not like you´d think that is...
Siddhartha is a Turkish band, and even though I pride myself with having music from the far side of the globe, the only other album I have from this country, is by a symphonic act called Asia Minor. Compared to Asia Minor that perhaps wields the most peculiar of all English accents known to prog, you´d be hard pressed to hear where Siddhartha hail from, if it wasn´t for those small sneaky Arabian melodies that from time to time are played by an elegant sounding electric guitar. These are very effective sections by the way and furthermore constitute a small part of what makes this album so good: a multitude of different characteristics.
You´ll hear spacey synths steaming and oozing from behind the tracks like some sonic back draft from an invisible door. They are there, but then again not really. Just like those waves of sound you´ll get from a pensive Richard Barbieri, they exist like musical ghosts hovering ballet instructors. In the front of these surrealistic vacuums of sound, you´re treated to melodies led mostly by electric guitars(one track is with an acoustic). Using massive build ups, without ever getting in the vicinity of post rock, these guitars utilize swaying and fluctuating riffing that orgasm in - yep, you´ve guessed it: buttery Gilmour solos! But not quite, as this ax man is far more fiddly(in a good way though), and he relies on completely different musical ideas. In fact, I am quite sure the third track is a spacey psychedelic rendition of the melodic guitar refrain from Metallica´s Unforgiven, without being a rip off. That´s diversity for ya right there. As a natural musical eruption of these soft wailing guitars, you quite often also get another solo intertwining itself into the main line, and beautiful things are afoot - shooting you right out of your sofa and into the skies. This guy is a real treat, and the way he infuses his culture into the notes is masterful and subtle, just like a Persian ninja sneaking his hand up your skirt. Swish!!
What definitively shifts the focus away from the Floyd, and adds a deep bountiful and rawkous foundation - is an incredibly heavy drummer. This dude sounds like a cement mixer! He changes the face of the music, which by itself would be soothing and psychedelic, - and puts a hot poker up its backside. I could say something ludicrous along the lines of: This is a rocking Pink Floyd on steroids, and whilst being close to the truth, - it would also diminish what this band has successfully achieved, and that is to have created an astounding piece of psychedelic tinged song based music.
There are no duds on this album, and the farther you get into its bosom the more enthralling and alluring it gets. The soft bitter sweet vocals are another hit, which brings a fragility to the mix that is highly intoxicating and used very effectively in all the right places. Soaring male siren singing in a world of grunts, coarseness or whiny margarine.
Needless to say, that if you´re into Floyd and how they rolled in the mid 70s, you should need this like a parrot needs a pirate´s shoulder. Fans of Porcupine Tree and Vespero should definitely also try this album, as it conveys a way of developing and enhancing a form of music that once was monopolized by a single artist. Well not any more boyo! 4.5 original stars. Review fro
progarchives.com
Songs / Tracks Listing
1. A Trip to Innerself (10:25)
2. The Explorer (6:51)
3. Desert (3:30)
4. Baroque (3:57)
5. Nervous Breakdown (11:51)
6. Beyond Destiny (9:33)
7. Distant Cry (6:42)
8. Black (8:45)
Total Time 61:34
Line-up / Musicians
- Özgür Kurcan / vocals, guitars
- Ege Madra / guitars
- Ulas Akin / bass
- Volkan Yildirim / keyboards
- Orkun Öker / keyboards
- Kaan Sezgin / drums
- Nil Karaibrahimgil / vocals
- Kerem Özyegen / vocals
- Neslihan Engin / keyboards
- Berke Özcan / percussion
- Serkan Yilmaz / percussion