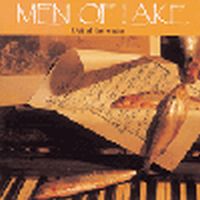 Top keyboard dominated progress rock from this underrated current italian band.
All tracks are excellently composed played and come across as a mix of Pink Floyd , King Crimson and some Canterbury school too. They also remind me a lot of Frances 'Halloween'.
Excellent even though because of the language barier the vocals are hard to understand!
Songs / Tracks Listing
1. Vipers (In the bottom of the well)
2. The Day We Met
3. The Dark Little Figure
4. The Prodigal Father
5. Dedicated To Saul Frances Levine And John
6. Strange Sleep
7. The Perception Of The Wind
8. The Ballad Of The Lake

Line-up / Musicians
- Maurizio Poli / keyboard
- Marco Gadolti / bass guitar
- Claudio Oberti / drums
- Mauro Borgogno / lead guita
Most underrated Prog Rock bands MEN OF LAKE (1)