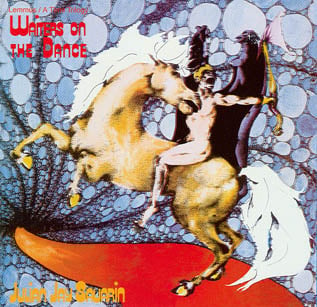 A little known gem from Julian Jay Savarin aka Julians Treatment.
Recorded two years after the excellent ' A Time Before This' this is another fine album with excelent female vocals from one Jo Meek which recalls a little of say Annie Haslam.
A tad dated maybe but this is terrific progressive and slightly psychedelic rock with some harder edged guitar work and great hammond organ.
Songs / Tracks Listing
1. Child Of The Night 1 & 2 (8:36)
2. Stranger (2:21)
3. The Death Of Alda (5:29)
4. Dance Of The Golden Flamingoes (8:55)
5. Cycles (4:23)
6. Soldiers Of Time (2:59)

Total Time : 31:23
Line-up / Musicians
- Lady Jo Meek / vocals
- Julian Jay Savarin / story, arrangements, keyboards
- John Dover / bass
- Nigel "Zed" Jenkins / guitar
- Roger Odell / drums
Julian Jay Savarin - 04 - Dance of the Golden Flamingoes