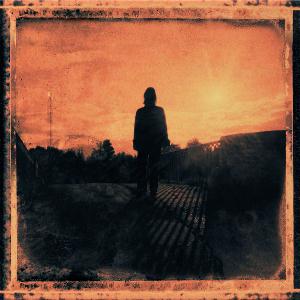 One of the most diverse, brilliant, haunting, heart-felt, transcending, contemporary, daring, progressive, eclectic, creative, beautiful works of music I've ever heard.
I'll try to make this a shorter review, because otherwise it would be too long for anyone to read. A five star rating is a very significant thing from my expectations.
I supposed I should give a big THANK YOU to this website and the collaborators above me for giving this album a high enough rating to encourage me to check it out. I've never heard any of Steven Wilson's work before the past few days, so I honestly had no idea what to expect, except that it might sound something like Porcupine Tree. In fact I was somewhat skeptical, given the many fanboys this musician has that it was probably overrated. And I've definitely never been one of those, Porcupine Tree has always just been and "pretty good" band to me.
In this album, however, Steven Wilson demonstrates his uniqueness as a composer and his knowledge of prog and contemporary "classical" composition techniques at a level of such height that's it's almost scary to fathom that he's actually human. What I mean is the fact that this shear amount of music could have this amount of substance and be mostly his doing (depending on the contribution of the enormous list of musicians) is far more rare than it is common. Many of the heavier parts sound very much like Red, especially in Sectarian and Raider II. A lot of the softer, more reflective tracks sound similar to those in The Incident, only I would say this material is far more creative and well done. The eclecticism using contemporary classical and jazz music (especially with the incredible harmonies in the Synergy vocals, and the virtuoso saxophone and flute players) often reminds me of Maudlin of the Well. It is progressive in every sense of the word that a progressive rock fan could expect, cutting edge, artistic, or the whole "asymmetric time- signature, long songs, and virtuoso musicianship" package. Grace for Drowning has it all.
I sincerely believe that if Steven Wilson continues to produce music of this caliber for several more albums (as we can all hope for), he could potentially be considered the rock equivalent of Beethoven, as in the artist who's work first defined and then reshaped the entire landscape of artistic music. As a music educator and historian, I can say without any doubt or shame that most if not all of the material in this album exceeds the artistic level of much classical music, save perhaps the main composers of their respective eras.
God knows whether this will be considered a masterpiece for the ages revered by musicians in the future, or just another "prog" album that will fade out with the passing of several generations, or if it will end up a hidden jewel of music that slipped through the cracks of fame and is known only by a few people. My guess is it won't be the second scenario, but as with all art, time will be the judge of quality.
Every second of this album is so perfect and effective that I really can't describe it in words. The reader should just hear it for themselves, and hopefully just might be as enthralled and captivated by this work as I am. Review from
progarchives.com
Songs / Tracks Listing
Disc 1

1. Grace for Drowning (2:06)
2. Sectarian (7:41)
3. Deform to Form a Star (7:51)
4. No Part of Me (5:45)
5. Postcard (4:29)
6. Raider Prelude (2:23)
7. Remainder the Black Dog (9:27)

Total Time: 39:38

Disc 2

1. Belle de Jour (2:59)
2. Index (4:49)
3. Track One (4:16)
4. Raider II (23:21)
5. Like Dust I Have Cleared from My Eye (8:01)