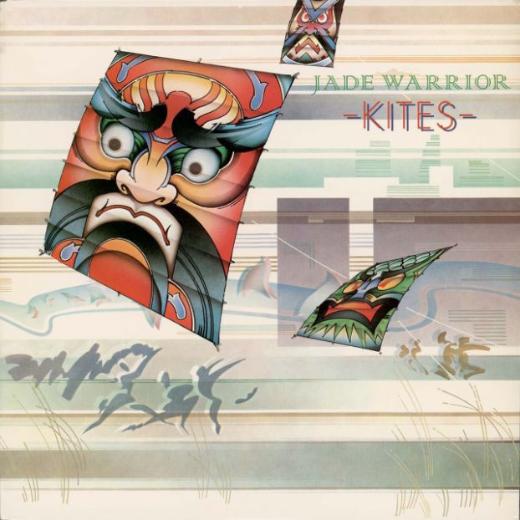 The asian/ oriental elements are more present on 'Kites' and on the whole is more like there 'previous 'Floating World' album with it's subtle and sometimes more intense instrumental ambient fusion .
The 'King Crimson' influence is very apparent.
The second side of 'Kites' is one long suite and is one of this recordings highlights.
Another excellent album!
Songs / Tracks Listing
1. Songs of the forest (3:30)
2. Wind song (3:25)
3. The Emperor kite (2:21)
4. Wind borne (7:32)
5. Kite song (2:20)
6. Land of the warrior (3:29)
7. Quietly by the river bank (4:35)
8. Arrival of the Emporer: "What does the venerable sir do?" (2:27)
9. Teh Ch'eng: "Do you understand this?" (1:08)
10. Arrival of Chia Shan: discourse and liberation (0:53)
11. Towards the mountains (2:04)
12. The last question (2:37)
Line-up / Musicians
- Tony Duhig / guitars, percussion
- Jon Field / percussion, flutes
WITH:
- Roger Bryson / piano (3-7)
- Fred Frith / violins (9)
- Pete Gibson / brass (1-4)
- Coldridge Goode / bass (4)
- Debbie Hall / violin (2-3)
- Graham Morgan / drums (3-7)
- Joe O'Donnell / violins (10)
- Clodagh Simmons / girl's choir (1-2)
- Jeff Westley / electric piano (4)
- Willie / snare & bass drums (1)
The String Quartet (3-7)
Download mp3