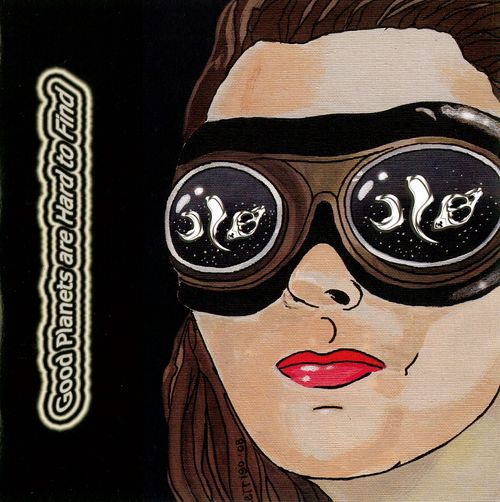 Not very different in overall scope from their previous official album though; but more maintaining the qualities of that one. Smooth transitions and evolvements is a key feature in these snippets of studio jams assembled into six tracks here; and if memory serves right there are less synths and keyboards involved this time around than on previous occasions. Also worth noting is the raga-inspired sitar that is the key element in the tracks opening and closing this excursion.

Still, a mostly bass and guitar dominated affair embellished with careful use of spacey synths and organ still makes for some trippy space music; where the main negative asset is that the segments where the band seems to be searching for a main direction still get to be a tad lengthy. Once in their stride they are impeccable though; and the last half of final track MTSST must be amongst the strongest material I've heard of this outfit.

If improvised space rock jams sounds like a good thing to you, this is a very good place to start exploring this particular brand of music.
Songs/Tracks
1. Good Planets Are Hard To Find (9:43)
2. Space Fountain (8:51)
3. Orbital Elevator (16:12)
4. Pf747-3 (19:36)
5. My Heel Has A Beard (6:01)
6. MTSST (19:28)

Total Time: 79:51
Line-up / Musicians

- Tobias / guitars
- PIB / drums
- Thomas / bass
- Jocke / bass
- Luz / percussion
- Mogens / Hammond, synths
- Dr. Space / Synths
- KG / sitar, guitar, Hammond