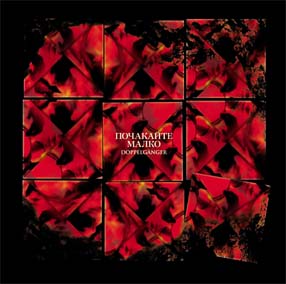 The latest offering by this great Japanese band from Tokyo.
Really loud driving fuzzed bass fuels the first song on this album with an unbelievable amount of energy as a mighty doom laden melody of violin and keys splits everything apart. This sets up most of the other tracks which on occasion has lighter folky elements but the sound is most definitely like a heavier Zamla ( they have played music by them!) , King Cimson and Magma all mixed up into a devilshly energetic and frenzied brew.
Favourite track is 'Pluto' which comes across like a fusion of Univers Zero and Present! Mighty powerfull stuff indeed. 'Acid Rain' is another brain blaster too with more great heavy fuzzed bass and manic violin...... like a heady dose of avant King Crimson gone mad.
A Band to watch!!

Songs / Tracks Listing 1. Doppelgänger (3:54)
2. Anna (5:33)
3. Pluto (5:39)
4. Acid Rain (7:36)

Line-up / Musicians
- Junzo Tateiwa / tabla, percussion & drums
- Kazuo Ogino / piano, keyboards
- Shigekazu Kuwahara / bass
- Akihisa Tsuboy / electric & accoustic violin