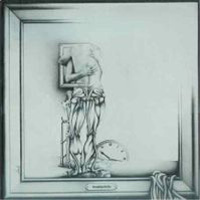 Based on the works of Edgar allan Poe ' A Dream Within a Dream' is similar in concept, but much more symphonic rock based, and not in my opinion as creative or evocative , as the 'Alan Parsons Project' outing ,which is certainly more varied than what we have here.
The music is very tightly played though and quite polished with very good vocals. On occasion i'm reminded of some Eloy on some of the tracks and even a little ' Pancake' from say there 'Ashes' release.
Not exactly a classic, but lovers of a more straighter styled symphonic prog rock should really like this album and it does grow on you.
Songs / Tracks Listing
1. The Foreboding (4:24)
2. Alone (6:19)
3. Feathery Bird (4:57)
4. Valley of Unrest (7:06)
5. A Dream Within a Dream (4:57)
6. Song of Master and Boardswain (4:39)
7. If I Could Tell You (3:49)
8. Dreamland (5:37)
9. Yessertronics (3:40)
Bonus tracks
10. Vision (4:21)
11. Light my Fire (Doors)(7:35)
12. Lindis farm (8:36)

Total Time: 76:08
Line-up / Musicians
- Heinz Kühne / guitar, vocals
- Herman Beckert / bass
- Stephan Remes / drums, vocals
- Norbert Abels / keyboads

Feathery Bird